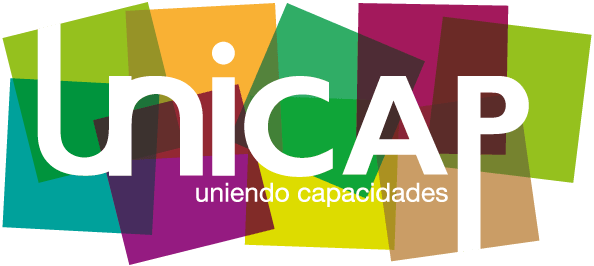 What we do
UNICAP focuses its efforts on educational innovation, particularly on the creation, design, implementation, development and application of a truly inclusive educational system. It gives preference to children (minors) and their families as well as their healthcare and educational professionals.
UNICAP undertakes the training of healthcare and educational professional in the comprehensive care of persons with disabilities.
UNICAP provides training to parents and family members in early intervention focused on the family.
UNICAP actively collaborates with the project Viva Haiti in Saint Marc, Haiti.
Activities
UNICAP also focuses its efforts on the creation of primary and secondary educational centres (0-18 years) that teach every range of subjects, including vocational training, and apply the methods and educational innovations that the foundation upholds.
The foundation is also working on the creation of playgrounds, sports, cultural and natural spaces that contribute to the full development of individuals.
Another ongoing activity is the implementation of specialized courses and postgraduates for the training of family members with children with disabilities and professionals.
UNIENDO CAPACIDADES