Danny Kim
Medical Doctor, Master's Degree in Traditional Chinese Medicine, Bachelor's Degree in English Language and Literature, and Master's Degree in Theology.
I have spent most of my life studying the human being in all its dimensions, seeking a balance between the traditional and the contemporary world, valuing the sociological, spiritual and physiological aspects.
I have undertaken social projects in the Dominican Republic and Haiti, creating community centres which offer the basic human rights of everyone: access to education and healthcare. Through the project that began in small steps came to its culmination when we turned the community centre over to local personnel in December 2016.
Presently I am focusing on raising awareness and inviting like-minded philanthropists to our foundation at a national and international level so that UNICAP can become a reality and make its mark on the new generations.".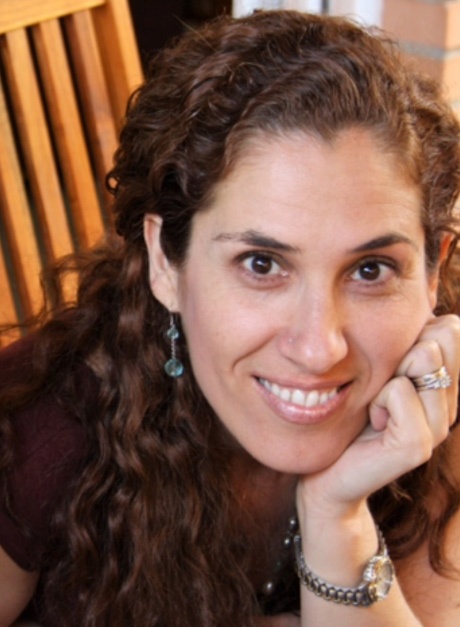 Mónica Estacio
Medical Doctor, specialist in family and community medicine.
I have always known that I was meant to help others, and that is why nearly all my professional life has been dedicated to international cooperation. My first steps were in Angola which was followed by Indonesia (Moluccan Islands), then came The Dominican Republic and Haiti. In Haiti, we set up a local non-governmental organization whose project, Viva Haiti Foundation, is active today.
Seven years ago, I entered the world of the disabled and more specifically that of mental disability. I started to ponder how I could focus my energy into creating a project in my country of origin. That's how the Foundation UNICAP (Uniendo Capacidades / Uniting Capacities) was launched with the firm conviction that there should exist a school for all, quality and equitable healthcare and a tolerant and society that is respectful towards the differences of others so that this world can be a much better place. I invite you to be part of this marvellous project.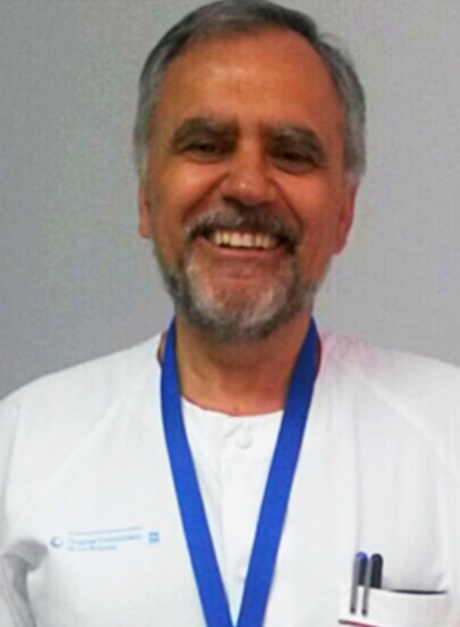 Carlos Valiente
Graduate in Nursing and Physiotherapy.
My professional life has evolved in the SERMAS (Servicio Madrileño de Salud/ Madrid Health Service) where I worked as a nurse for three years and as a physiotherapist for thirty-seven. My beginnings were in special education schools and in professional football clubs. In the last few years I have worked as manager and supervisor of physiotherapy in hospital care combining this with the position of Dean of the Professional College of Physiotherapists of the Community of Madrid.
I am personally involved in social issues, and I am part of this project as secretary and public relations officer in Europe.

I believe in you
Knowing that each person is capable of producing the best version of themselves, we commit ourselves in accompanying the student along this journey.

Equality
We take into account the singularity of each person and ensuring equal opportunities.

Educational Innovation
We promote continuous learning and pedagogical investigation as fundamental pillars to guarantee the full development of the educational community.

Coeducation
Encouraging equal relations and educating students to respect diversity and to value difference.

Healthy lifestyle
As part of the correct development of each individual, promoting healthy lifestyle habits such as, nutrition, sport and hygiene.
Last news about UNICAP
We share with you everything related to inclusiveness and uniting capacities.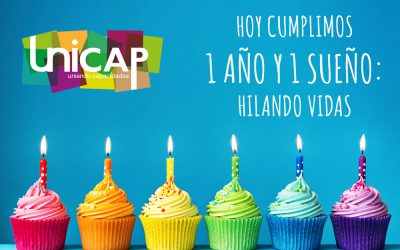 It is only a year of existence and the journey is already important. Throughout these 365 days of life, the Unicap Foundation has taken off and is beginning to gain a foothold in the world of disability through its health and education lines. Just 72 hours ago, we...
For further information
Please contact us. We are here for helping and counselling you and making all easier.
CONTACT US