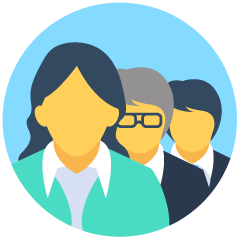 Mission
Uniendo Capacidades (Uniting Capacities) UNICAP, is a transdisciplinary group of professionals motivated by the need to give a real and efficient answer to an inclusive and social education.
We consider every child as a free individual that is immersed in a period of growth; as such we strive to strengthen their full development whilst always being respectful towards their individual learning pace.
Vision
We are aiming for an educational institution that has as an ethical model the value of human dignity; a centre that accepts everyone whatever their condition may be and helps to develop each individual´s capacities to the full. As such, we have created an appropriate curriculum project that offers an educational response by the team of teachers and professionals that work in the centre.
We want a pluralistic educational centre where everyone is welcome and that encourages collaboration between pupils, their families and the professional staff. An institution which is involved in the community and the environment and that conducts all of its activities with the utmost respect for human rights and the principle of democratic coexistence, where all the members of the educational community take an active part in the life of the centre.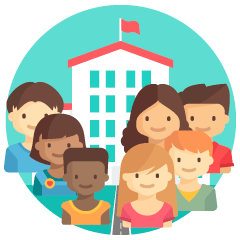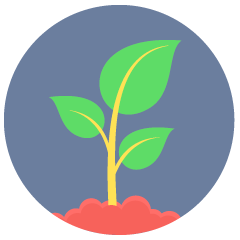 Values
Inclusiveness: Acceptance of everyone, whatever their condition may be.
"Creo en ti" (I believe in you): Knowing that each person is capable of producing the best version of themselves, we commit ourselves in accompanying the student along this journey.
Equality:We take into account the singularity of each person and ensuring equal opportunities.
Educational Innovation: We promote continuous learning and pedagogical investigation as fundamental pillars to guarantee the full development of the educational community.
Coeducation: Encouraging equal relations and educating students to respect diversity and to value difference.
Healthy lifestyle: As part of the correct development of each individual, promoting healthy lifestyle habits such as, nutrition, sport and hygiene